In the dying seconds of last week's NUI Galway-Mary Immaculate Fitzgibbon Cup semi-final in Ennis, Conor Whelan played a laser pass across the 20-metre line to try and engineer the goal NUIG needed to save the game.
The ball was cut out by David Prendergast but two NUIG forwards penned him back. Two other Mary I defenders had chances to clear the ball over the following 15 seconds but NUIG turned over possession and managed to create the goal chance they desperately needed. Brian Concannon eventually smuggled the ball into the net but it was ruled out for a square ball.
Those last few frantic seconds was like watching a game of pinball but it was almost more of a surprise that the game didn't go to extra-time than Mary I managed to just hold on. Because the Fitzgibbon Cup is normally defined by the greatest drama imaginable.
UCC players and management show their emotion
The UCC-DCU semi-final two days earlier went to extra-time, with UCC winning by one point after Chris O'Leary scored a penalty in the 82nd minute. DCU went down the field in one last attack and James Bergin had a late penalty appeal waved away by the referee.
Extra-time is almost expected in big Fitzgibbon Cup matches. Five of the last 12 finals were decided after extra-time. The epic UL-Mary I final in 2016 even went to a second period of extra-time.
McGrath – a former Fitzgibbon winner with UCC – always had a more holistic view of the competition when he was Waterford manager but not every manager will be that open to such an approach, unless it is set in rule.
When UL won the 1994 title, their quarter-final, semi-final and final all went to extra-time. It was harder again for teams when the semi-finals and finals were played on the same weekend but that tradition was removed last year when the new GAA calendar was drawn up.
The fixture scheduling was designed to alleviate the huge strain on young players but, while Fitzgibbon and Sigerson players no longer have to play two tough games inside 24 hours (for a while it used to be three games with the quarter-finals also included in the weekend), the competitions have still been squeezed hard in the new environment.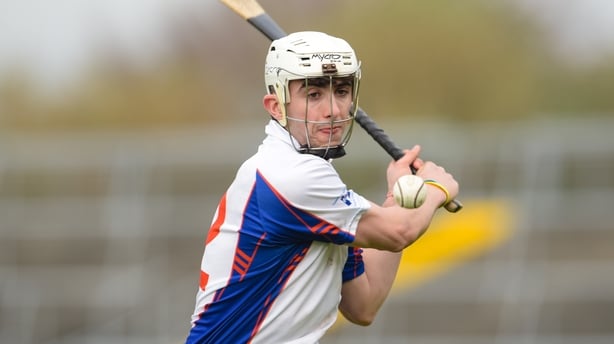 Gillane in action for Mary 1
Their timing is the key conundrum but timing is an issue now with almost every GAA competition given how packed the schedule is. Numerous commentators have called for the competitions to be played before Christmas but with most colleges having exams at the end of a semester, along with ongoing action from the provincial club championships at senior, intermediate and junior, that window has been closed off.
The windows are just getting tighter and tighter. So is the pressure and stress. And the fun is slowly being squeezed out of the Fitzgibbon and Sigerson Cups.
Anthony Daly told a story recently about being offered the UL Fitzgibbon job last year. Daly had managed the UL Freshers team the previous year and was fully aware of the talent within the college. But he turned it down. "I couldn't have been bothered with the grief from some inter-county managers for four months," wrote Daly in his Irish Examiner column.
 
The new hurling championship is so intense that many managers want to maximise every session in order to calibrate their teams correctly for the summer. And Fitzgibbon players just have to manage their bodies as they move from one game to the next. It's harder again when some inter-county managers cut those players minimal slack because they see the Fitzgibbon and Sigerson as a total nuisance.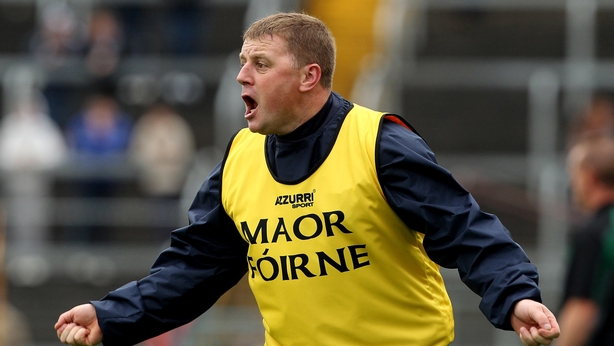 Waterford manager Páraic Fanning
A couple of weeks back, Professor Niall Moyna, who managed DCU to four Sigerson Cups, spoke about this issue on RTÉ Radio 1. Head of the School of Health and Human Performance in DCU, Moyna is better versed in sports science and player welfare than most but he came from the opposite side of the debate.
Moyna said that one of the primary reasons that drove him to quit the DCU Sigerson team after 17 years of involvement was frustration at county managers denying him access to his players.
"In the last two years, we see players now saying, 'Look, I'm not interested in playing Sigerson, I can only play inter-county senior'," said Moyna. "For me, the joy was gone from it at that stage."
There is no give on this debate because county managers are just as exasperated with the timing of the competitions, and the impact it's having on player welfare. The three Fitzgibbon group games played over 10/11 days in late January, were staged either side of the opening round of the National League.
"I think it's crazy what they've done," said Páraic Fanning, Waterford manager, in January. "I don't understand how they came up with the fixtures schedule. Anybody who talks about burnout is talking out both sides of their mouth on it because you can't justify it.
"It's not fair on the players, it's not fair on the colleges, and it's not fair on county teams getting ready for the National League. I think every…