What if I told you there was a toy history museum with over 100,000 square feet of displays, interactive exhibits, playable pinball & arcade machines, and an indoor butterfly garden? All this and more can be found at The Strong National Museum of Play in Rochester, New York! For the past few years, I've been meaning to visit The Strong to check out its collection of vintage playthings and research LEGO history. A scheduled trip to nearby Niagara Falls provided the perfect opportunity for my girlfriend Natalie and I to explore the museum and what it has to offer.
Margaret Strong's Legacy of Play
The Strong owes its existence and name to Margaret Woodbury Strong, who opened the "Margaret Woodbury Strong Museum of Fascination" in 1968. Strong grew up in a wealthy family who had built their fortune selling buggy whips and investing early in the Eastman Kodak Company. Strong began collecting toys from around the world as a child and, as she grew older, the collecting bug expanded into other areas like artwork. However, it was Strong's toys that earned her the most notoriety, including a collection of over 27,000 dolls.
Unfortunately, Margaret Strong wouldn't live to witness the growth of the museum, having passed away in 1969 at the age of 72. She bequeathed her massive collection and a substantial portion of her financial assets to support the museum, which opened in downtown Rochester in 1982. Since then, the Strong has evolved and expanded into a museum celebrating the history of play and made play an integral part of its mission.
A First Floor of Fun
Driving up to the museum, I couldn't help but feel in awe of its sheer size. The three story building consists of a whopping 285,000 square feet, and there are plenty of interesting architectural details like overlapping colored blocks and a massive round, multicolored window. Stepping through the main entrance reveals an impressive atrium with an operating 1918 carousel, towering facade, and a 1950s diner where you can even grab a bite to eat!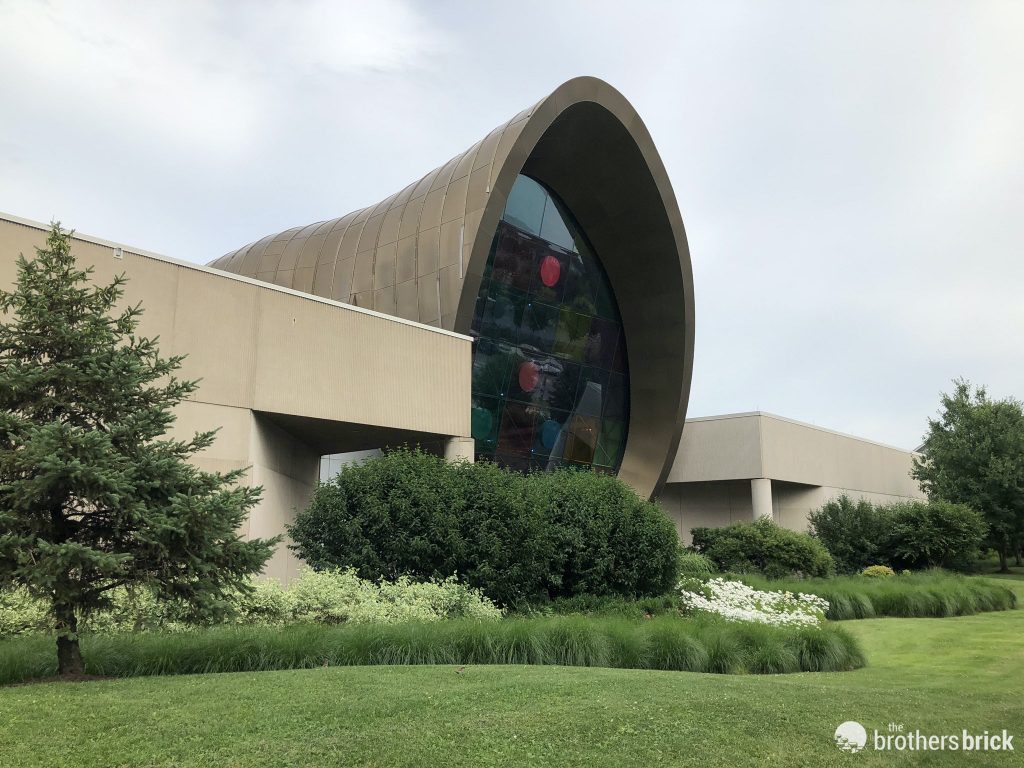 If you have children, the first floor of The Strong has specially themed areas with plenty of activities, including enjoying a book in Reading Adventureland, trying out puppets in Sesame Street, or playing the roles of cashier and shopper at the Wegmans Super Kids Market. Each of the areas are brilliantly designed to be immersive like what you might find at a themepark. Even the set of Sesame Street has been recreated, right down to Big Bird peering out the window.
While the emphasis within these areas is providing a playground for kids, it would be unfair to label The Strong as a children's museum. Each play area features exhibits documenting the history of play, be it vintage Golden Books lining the walls of Reading Adventureland or an unopened Tickle-Me-Elmo in Sesame Street. You might just catch a glimpse of something from your childhood or even older, and that is something great to share with your family.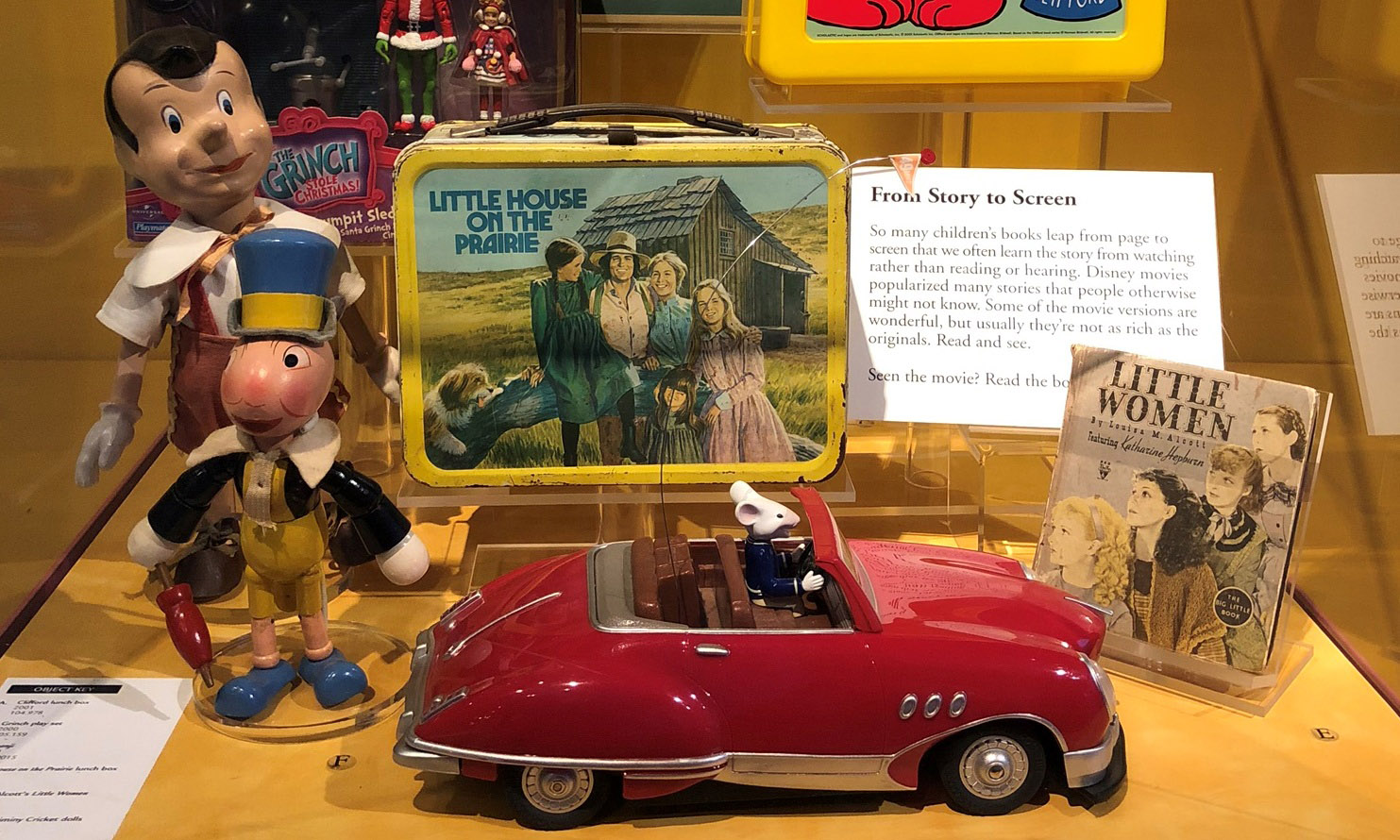 Take Flight with Butterflies
One of the most unique exhibits is the first floor's Dancing Wings Butterfly Garden, a nod to outdoor play and tribute to Margaret Strong's award-winning passion for gardening. This particular wing of the building is shaped to look like a butterfly in flight and showcases a wide array of both native and tropical butterflies to "ooh" and "ahh" over. Natalie loves butterflies, so we spent the better part of an hour here, but it was fun meandering through the tropical plant-laden pathways. If you hold still long enough and are lucky, a butterfly might even land on you.
In addition to butterflies, the garden is also home to turtles, koi fish, a tortoise, a chameleon and a bird called a Green aracari. The most lively animals by far were the tiny Button quails, which had free reign of the place. They were an overload of adorableness, especially when they bobbed their heads back-and-forth while walking. When visiting, just be sure to mind where you step!
The Halls of Fame
A trip up the stairs introduces you to the Toy Halls of Fame, home to the National Toy Hall of Fame and the Toy Industry Hall of Fame. The layout of the exhibit space feels very organic and overlooks the colorful ocular window. While hall of fames are serious business, it's not so serious to eliminate play from the equation; you can manipulate the parts on a giant Mr. Potato Head, play with a kinetic sculpture, and make color-coded music.
The National Toy Hall of Fame was founded in 1998 and moved to The Strong in 2002. The Hall of Fame "…recognizes toys that have inspired creative play and enjoyed popularity over a sustained period." LEGO was one of the first such toys to be inducted in 1998. Since then, the list has expanded to 68 toys, including Star Wars action figures, Silly Putty, jigsaw puzzles, the Nintendo Game Boy, and even the stick (because toys had to start…