Published Oct. 4, 2019 at 11:01 a.m.
These days, keeping a business open for five years is an accomplishment. But keeping a restaurant open for over 20 years is becoming an increasing rarity.
But thanks to the dedication of a brother and sister team, it's one of the things that makes Hefner's Frozen Custard & Jumbo Burgers, N71W5184 Columbia Rd., a special spot to visit.
Burgers, custard & arcade games
Pull up to Hefner's and you'll find a 1960s-era stand (which originally housed an A&W drive-in) with charming green and white striped awnings and windows decorated with spirited messages painted by Cedarburg High School students in celebration of homecoming.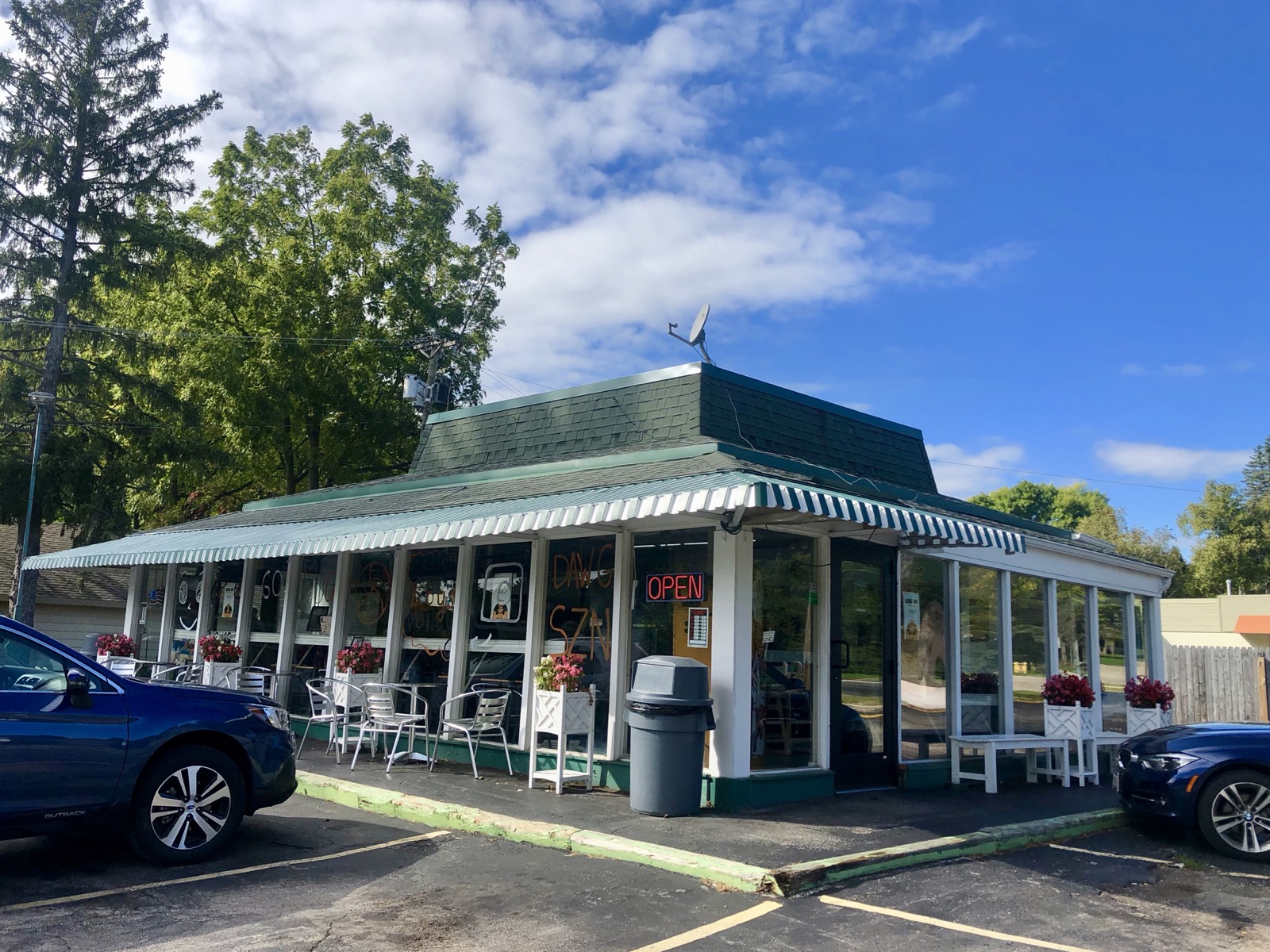 Inside, you'll find expected details including a service counter, menu boards and seating at both high and low counters along the windows.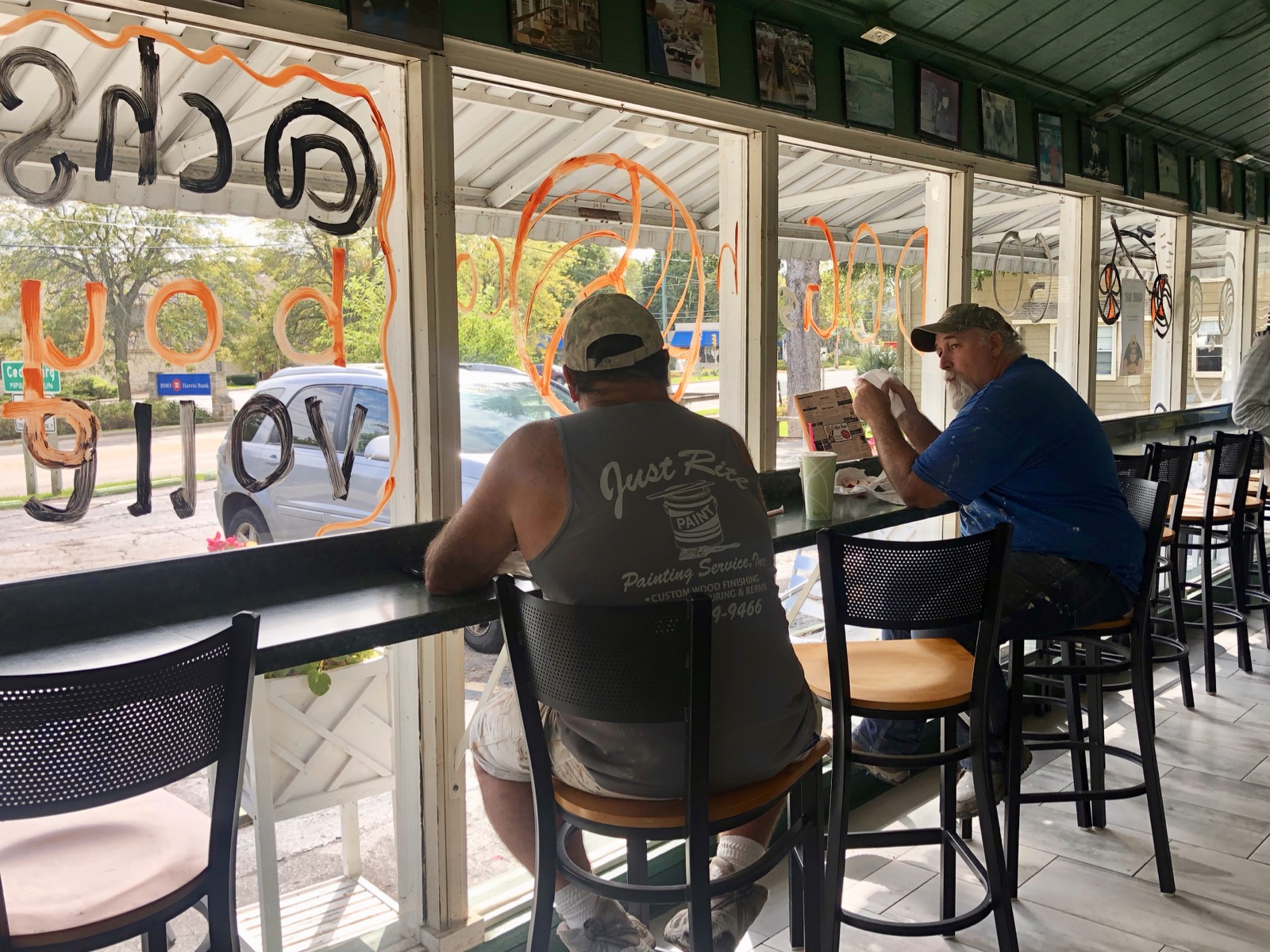 But there are unique features as well. Take the arcade games – including various pinball iterations as well as the 1980s classic BurgerTime – tucked into the corners.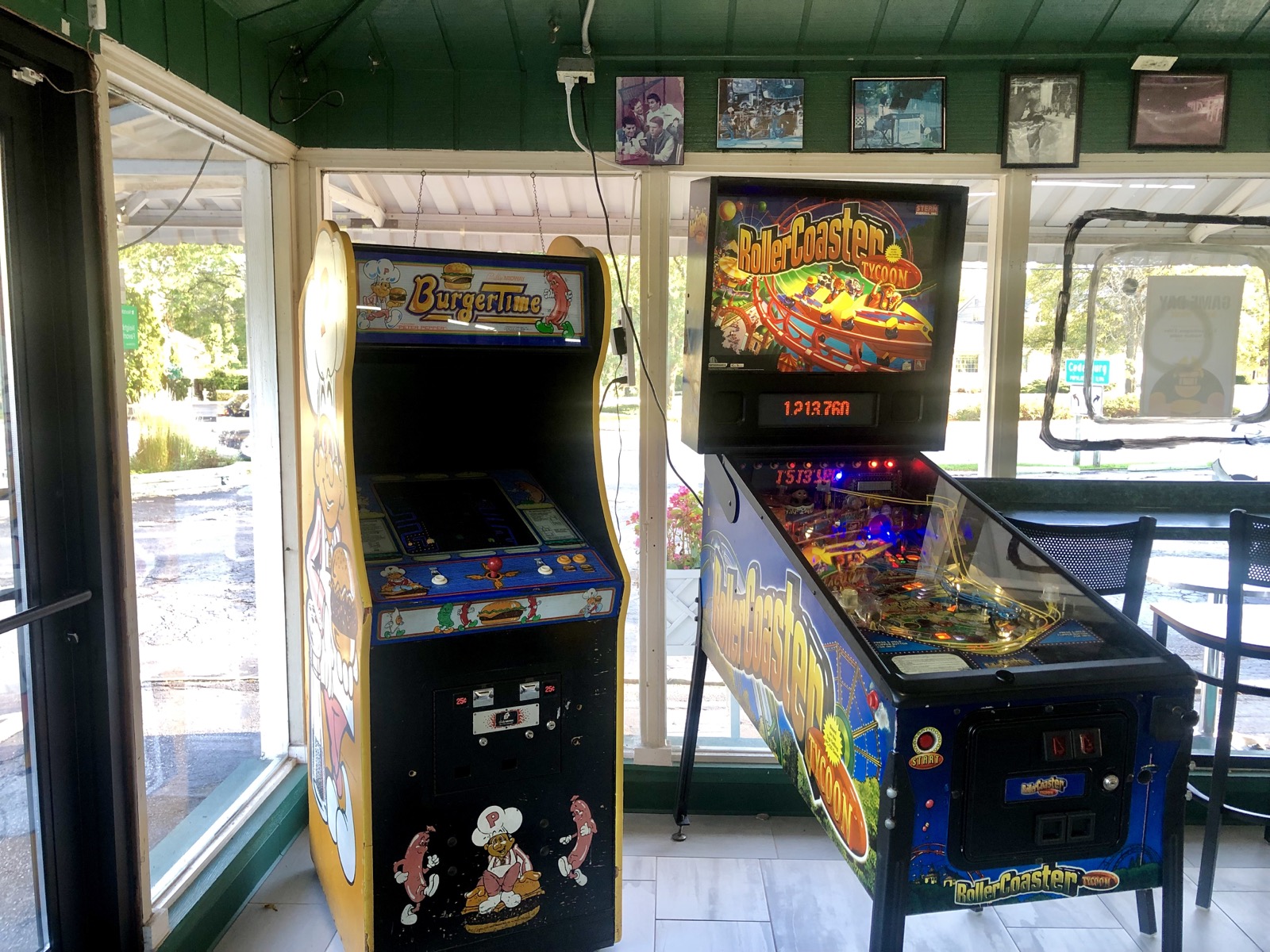 The walls are hung with a collection of photographs, some depicting family, others celebrities and still others depicting randomly funny scenes.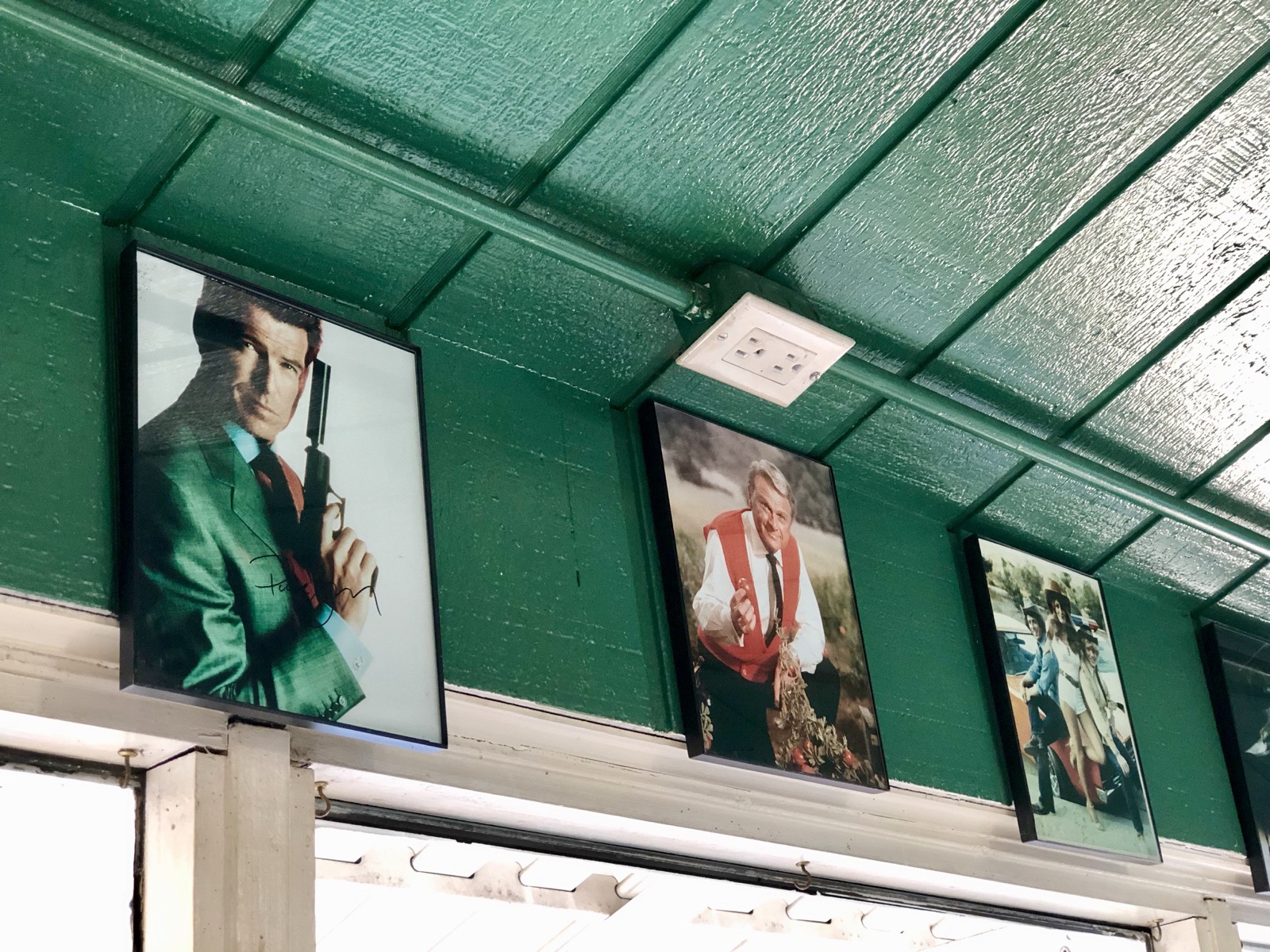 Head to the counter and you can order classics like grilled cheese or fish sandwiches, cheeseburgers or chicken fingers along with signature items like the Huge Hefner, a burger built similarly to a Big Mac with double patties, special sauce, lettuce and cheese on a triple layered sesame seed bun.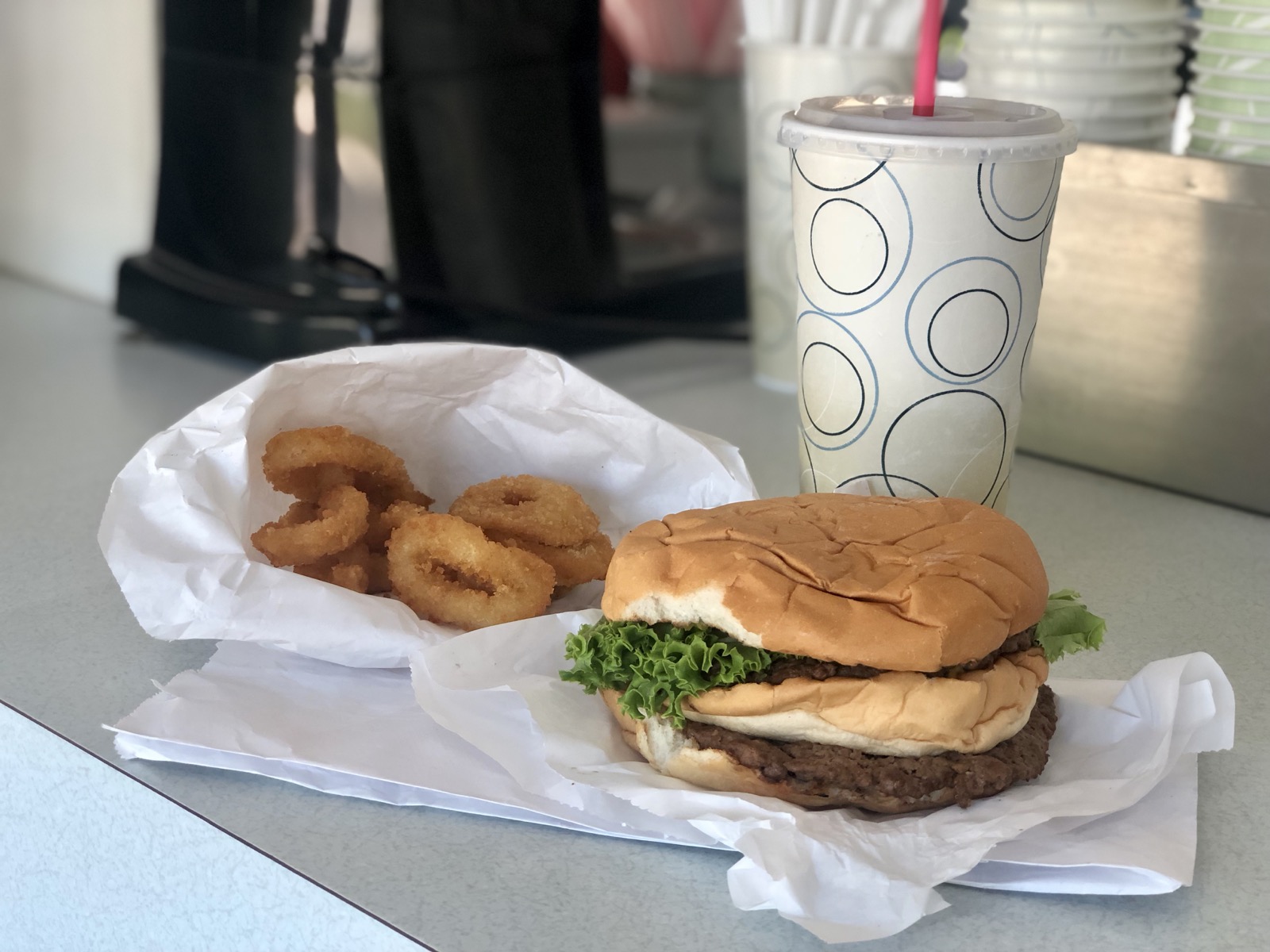 If you're feeling more adventurous, you can try the burger of the month. In October, it's the CedarBurger featuring Cedar Creek Winery's Pinot Grigio Swiss Cheese spread, American cheese, fried onions and bacon. There are also daily specials like Monday gyros, Tuesday sourdough melts, Wednesday mushroom Swiss burgers, Thursday Reubens and a Friday night fish fry featuring cod or perch.
During football season, fans can also take advantage of a Packer game special: two cheeseburgers, two orders of fries and two drinks for just $9.99. The special begins one hour before kick-off and continues through the end of the game or when the custard stand closes, whichever comes first.
And yes, there's custard … three flavors every day including vanilla, chocolate and the flavor of the day, chosen from a catalog of over 60 flavors, each one painstakingly recorded on a card in the Hefner's recipe box.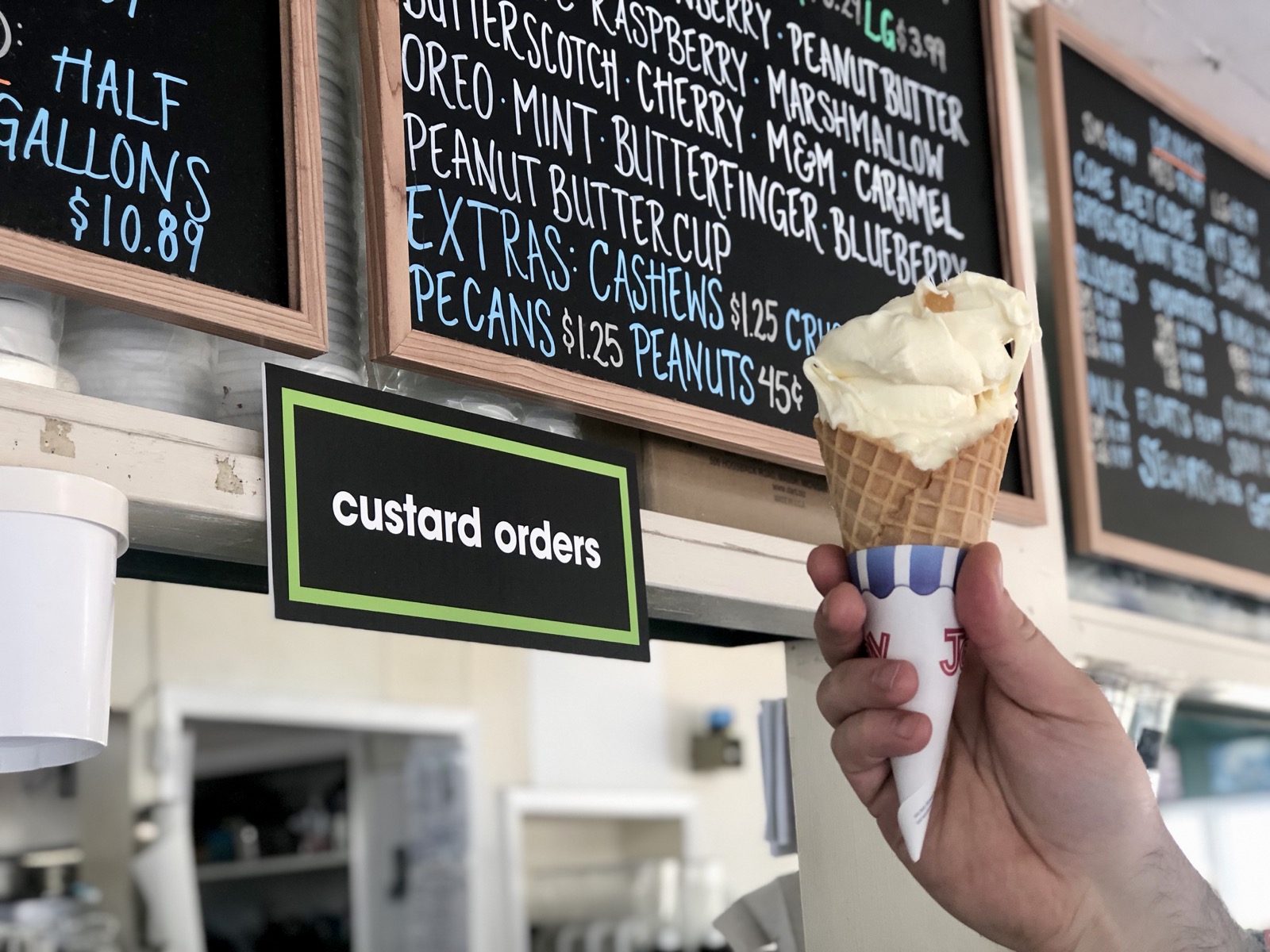 Among the more unique flavors you'll find 7C's (comprised of custard, cashews, caramel, oreo cookies and chocolate chunks … available in a cone or cup), the 8C's (made with chocolate custard), lemon bar and puppy chow. And you'll be guaranteed a new, unique flavor (like ChocoTaco or Powdered Doughnut) on the first of every month, many of which are inspired by customer suggestions.
There are also sundaes, shakes and malts along with a special offering for your pup, the Doggy Delight featuring a scoop of vanilla custard topped with a dog biscuit.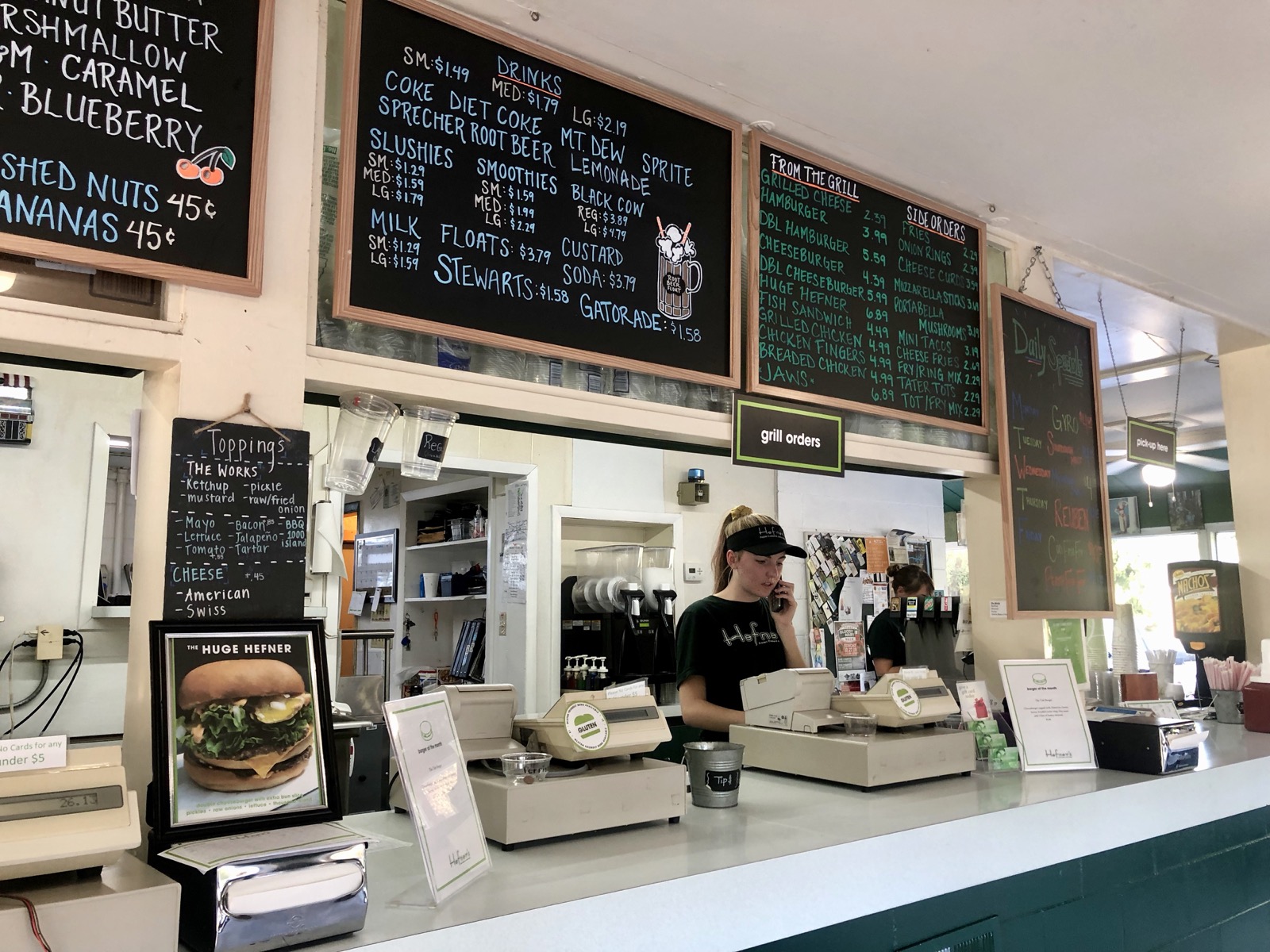 Taking on a family legacy
It was June 1995 when the late Tom Holubowicz (depicted below in a drawing by artist Peter Poppele) founded the custard stand just off the main drag in Cedarburg. He'd spent years working at various custard stands, including Kopp's Frozen Custard and Storheim's Custard in Green Bay, so when he found the former Tim's Custard stand in Cedarburg for sale, he decided to branch off on his own.
Initially Holubowizc considered calling the stand Tom's Custard. But, after determining the name was too similar to its predecessor, he named the stand in homage to his mother, Ivona, who'd assisted him in bringing his dream to fruition. Her maiden name was Haeffner; but he tweaked the name to make it easier to spell.
The rest, as they say, is delicious custard-filled history.
Business took off, and Hefner's developed a reputation for their jumbo burgers, housemade custard and weekly specials, all of which were made using quality ingredients.
"He never skimped," says Joe Wollersheim, who now runs the business with his sister Rachel Hahn. "He'd always opt for what tasted the best, not what was cheapest. And we've upheld his standards."
That includes burgers made with fresh (not frozen) custom blended beef from a company out of Green Bay, buns made by a bakery in Appleton and Wisconsin-made custard base and cheese curds.
Holubowicz also brought a healthy dose of fun – and often humor – to the business.
"Dad really liked doing little extra things," says Hahn. "There were always specials. And he was really into gimmicks."
Hahn says she recalls that, sometime in the late 2000s during the U.S. monkeypox outbreak, he dressed up like a gorilla and handed out bananas to promote an April Fool's Day custard flavor he named Monkeypox. Customers can find a photo of Holubowicz shopping for bananas hanging on the wall inside the shop.
When Holubowicz passed away unexpectedly two years ago Wollersheim and Hahn, both of whom spent years working in the service industry, decided to take up the torch and…