Gary Stern displays The Munsters-themed pinball machine at Comic-Con.

By Donald H. Harrison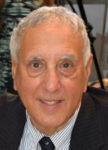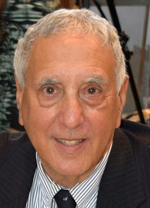 Donald H. Harrison
SAN DIEGO – "Keep your eye on the ball," advises Gary Stern, who ought to know.
No, he's not a Little League coach.  His company is a large manufacturer of pinball machines, and the sponsor of international pinball tournaments which attract 70,000 ranked players in 30 countries.
Stern has other tips for pinball players: "Take your time!  Don't flail!  Be slow and deliberate."
And, the first rule of pinball is "Keep the ball on the playing field – that's all you need to do to have fun."
Stern, whose Chicago-based company has 350 employees, based himself and a sampling of his pinball machines during Comic-Con in one of the larger function rooms of the nearby Marriott Marquis and Marina Hotel, which is immediately adjacent to the San Diego Convention Center.
His immediate purpose was to introduce the public to a new Star Wars-themed pinball machine developed for home use and selling for $4,499.  Using flippers to bat around a metal ball, players try to acquire enough points to spell the word "Force."  Each time that they do, they acquire one of the Star Wars rebels – like Luke Skywalker, Hans Solo, Princess Leah, and R2D2.  If they can acquire four rebels, then they are prepared to attempt to defeat the Death Star in additional rounds of pinballing.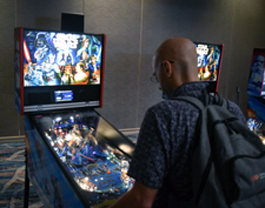 Star Wars pinball machine for home use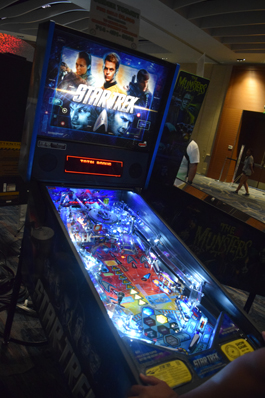 Star Trek pinball game for arcades
Stern, 74, also was amenable to discussing the business with which he has been associated – thanks to his father Sam – since he was three years old.
He explained that his father started out in the 1930s in Philadelphia as a game operator.  He had coin-operated pinball machines and other games, and "when he would take mom on dates, he'd empty a jukebox to pay for the date."
Later, Sam became a game distributor, a wholesaler, in essence, who purchased pinball games from the manufacturers, and sold them to operators around the country.
In 1947, when Sam was 35 years old (and Gary was 2), he purchased a half interest from Harry Williams in the Williams Pinball Machine manufacturing company in Chicago.  As the story was passed down to Gary, Sam went into Harry Williams' office, sat behind his desk, put his feet up on it, and when Harry came in, Sam said, "Harry, why don't you sell me the company?"
Williams said he needed to think about it for a while, so he went to his private airplane, flew around Chicago for two hours, landed, and agreed to sell him half the company.  The following year, the Stern family moved to Chicago.
Gary began at age 16 working for his father's company, starting in the stock room.  His father insisted that he also get himself an education, which resulted in Gary's obtaining degrees in accounting and the law.  He thereby fulfilled his Jewish father's dream, he said, because he became a lawyer while his brother became a doctor.
However, the law didn't have the appeal for Gary that the pinball machine business did.  After his father died in 1984, Gary decided to start his own company.  He sold it ten years later to an intermediary who sold it to the Japanese video game maker SEGA, and in 1999,  Gary bought it back.
There are three major markets for pinball machines, Stern said.  Commercial operators who own arcades (the way his father started out) are one.  Another group are enthusiasts and collectors.  Some people in this group collect pinball machines per se; the others collect items relating to comic books or television and movie characters, such as Star Trek, Star Wars, Batman, Deadpool, the Munsters, and so forth.   The third market segment, who were Stern's particular quarry at Comic-Con, are families who want something fun for the kids to do at home.
"We've crossed the millennial divide," Stern said.  Youngsters see virtual pinball games on their Smart Phones, and they become interested in trying their hands at the real thing.  Additionally, at "barcades" – bars with pinball games in them – young adults are also learning the game.
Although at first glance many pinball games may look the same, even though they have different names, Stern says his employees do considerable research into the characters and storylines in order to adapt pinball to the franchise in question.
For example, he said, in the Jurassic Park pinball game, there is a giant ball-eating dinosaur.
In the Tales of the Crypt machine, there is a figure that cuts another in half with a chain saw.
Each game has something different, Stern says, which is why of his 350 employees, approximately 50 are in product development, and that doesn't count all the outside consultants.
"Pinball machines are very complex," he said.  "There are 3,500 parts in a pinball machine, a quarter-mile of wire, and about 3 ½ man-days of labor."
Stern grew up with pinball machines that used mechanical flippers….